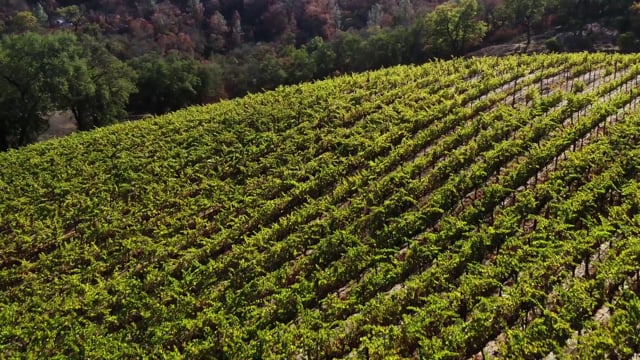 Fall 2022
Release
INTRODUCING THE FALL 2022 VARIETALS AND LABELS!

Horace Spangler Weiser
2019 Red Wine – Napa Valley

Horace Spangler Weiser emigrated from Germany to New York in 1710. Both Horace and his brother, Erastus Hay Weiser, attended Yale. He met Stephen Ormsby Rhea early in his freshman year, who introduced him to Louis Manigault.

Initially, he was reluctant to become involved with the founding of Alpha Sigma Phi but was convinced by Manigault. Weiser's poor health forced him to leave Yale in 1847 and return home to York, PA. While recuperating, Weiser kept in contact with the affairs of Alpha Chapter, in part because of his brother's involvement, and he corresponded with Manigault concerning developments at Yale. He later moved to Decorah, Iowa where he operated a land office and subsequently organized the Winneshiek County Bank, which is still in existence today. In 1859, he married Louise Amy and they had three children.

In letters to others, Weiser commented upon his fond recollections of his days at Yale and the exciting times he had had there.

We introduce you to Horace Spangler Weiser. The 2019 Red Wine is an artful red blend created by winemaker Todd Heth. This wine exhibits dark blackberry, bing cherry and plum notes perfectly into layers of coffee and tobacco. The finish is dry with long lasting berry fruit. Silky but firm tannins, this wine is enjoyable now but has the ability to age well in the cellar.

$95 / Bottle

The Tomahawk
2020 Chardonnay – Russian River Valley

The rivalry between Kappa Sigma Theta and Alpha Sigma Phi, the two sophomore societies, spilled over into print. Kappa Sigma Theta attacked our new society in The Yale Banger. In response, Alpha Sigma Phi began publishing The Yale Tomahawk in November 1847. The Yale Tomahawk was printed on a page twelve by eighteen inches and folded to form a four-page, 9-by-12 folio, costing six cents per copy.

The content of The Yale Tomahawk attacked Kappa Sigma Theta and The Yale Banger, but also included editorials, articles about Yale life, Fraternity announcements, poems and other essays.

The Tomahawk is the oldest college fraternity publication in the world. After it appeared in 1847, it continued until the University suspended it in 1852. Since its revival in April 1909, it has been continuously published.

We introduce you to The Tomahawk. This Chardonnay is a real gem. Hailing from the cool and foggy climate for the Russian River Valley in Sonoma County, this beautiful medium-bodied wine was grown slowly to build intense flavors over time. This wine was aged in French oak and displays a beautiful balance of fruit, oak and liveliness on the palate and exhibits lush mango and toasted almond. Balanced fruit with tarte acidity makes this wine a classic example of Premium Russian River Chardonnay.

$56 / Bottle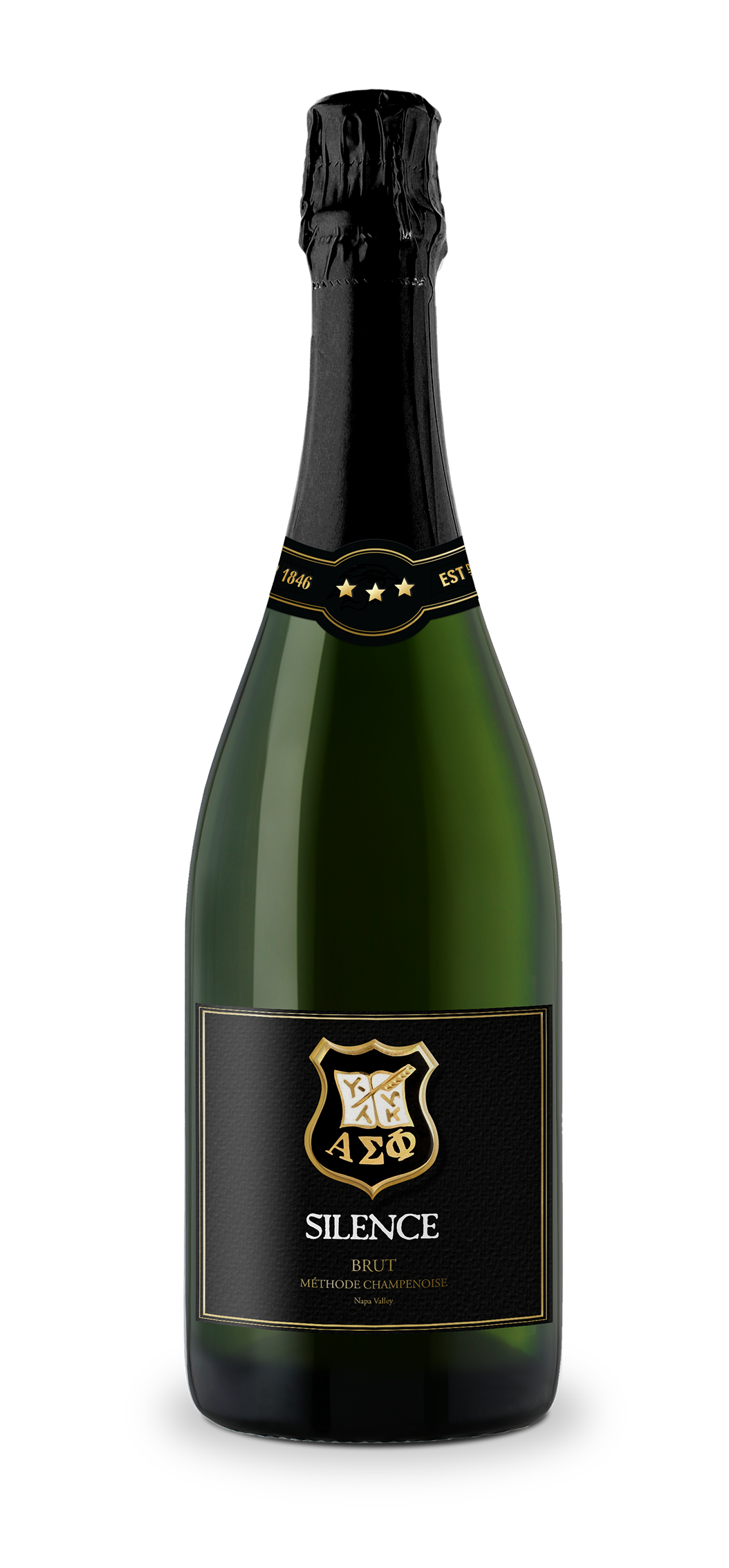 Silence
Sparkling Brut – Méthode Champenoise – Napa Valley

It is our belief that our values separate Alpha Sigs from other men. For the first 161 years of our existence as a brotherhood, the values that defined us were so shrouded in secrecy that they were only discussed during the Initiation Ceremony. At the 2006 Grand Chapter, the Brothers courageously broke with tradition and lifted the veil of secrecy under which our values had labored for too long. Through this knowledge, the world could hold us accountable for living up to the promise these values represent.

Our value of Silence teaches us that he has the strength to embrace silence and the will to build an interior life founded upon an honest desire to truly listen to others. Trust in silence transcends the gulf that is created when men feel the need to compete in action or rhetoric. He is introspective and self-reliant.

We introduce to you Silence. This premium sparkling wine – meticulously and artfully made in the traditional champagne method – rivals anything found from the best Champagne houses in Épernay and Reims. Blended superbly from Chardonnay and Pinot Noir, this magnificent Napa Valley Brut exhibits rich fruit aromatics of strawberry and delicate white cherry that follows through to a creamy mid-palate accompanied with highlights of lime and wet minerality and a lingering vibrant finish.
$85 / Bottle
Coming
Soon
OUR SPRING 2023 RELEASE IS COMING SOON!